Full sales post HERE
This is my stock in MICHIGAN.IMPORTANT! I have not been able to get back to Michigan for a few years now (as of 2014) and don't have plans to go back for a while yet... but when I do I plan to send most of this stock to my current residence in California. I'll update this post again if something changes, but please don't expect me to be able to ship anything from this listing anytime soon!
Orders for items on THIS listing are open but shipping may be unavailable until the next time I visit home in Michigan. During this period, I will not ask for payment until I'm ready to ship-- however, if more than one person asks for the same item before I ship (not likely, but you never know XD), the person purchasing items at a higher value overall will have priority.
Gravitation Manga (KB Collection Publisher version. This version is no longer in print), Japanese Vol. 1-11. All color inserts and pages intact. $100 for all 11 volumes (only selling this as a set).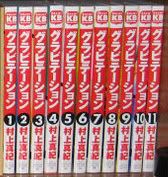 MachGaogamon Realize model (unopened, the model next to it is mine as an example) - $7
Inazuma Eleven Bakunetsu Fanbook 2 (May 2010) (Brand new, includes exclusive Endou TCG card and region 2 DVD) - $12
・
Digimon Data Squad Burst Digivice Orange - $15
SOLD
・Digimon Data Squad Falcomon Evolving Figure - $5
・Digimon Data Squad Gaomon Evolving Figure - $5
Digimon Savers plastic cards - $5 both or $3 each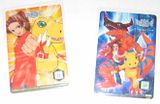 POKEMON
Pikachu gachapon toy (stage LED lights up) - $3 each, 2 available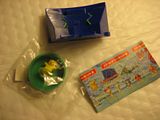 Phanpy gachapon toy - $2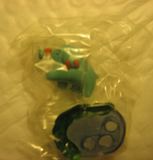 ・Pokemon Menko pogs (mp3 player in picture is just for size comparison) - $20 full set
・Abra wooden plate - $2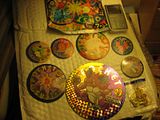 Pokemon Pearl Preorder limited edition Palkia stylus and holder - $10
Doujinshi
No doujinshi currently, possibly in the future! (I have some Digimon ones to post up)
Promotional posters (Official Taiwan-licensed)
B1 size
(
Info on paper sizes
) (approximately 22.5 inches X 16.75 inches)
Ah My Goddess TV - Skuld - $10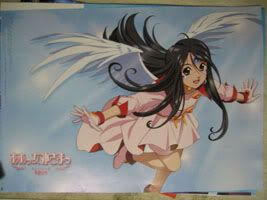 Ah My Goddess TV - Urd - $10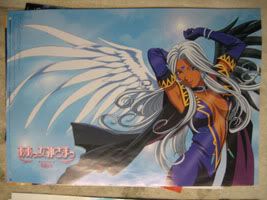 Ah My Goddess TV - Group - $10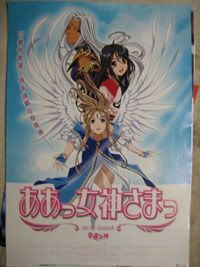 NARUTO
NARUTO artbook UZUMAKI - $18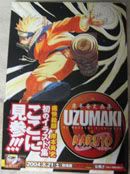 NARUTO wallscroll - $14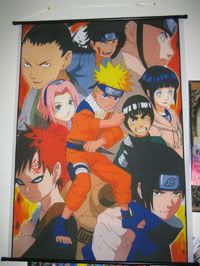 Konoha headband (I used it at Otakon 2004 gomen =_=~ You can see me wearing it
here
XDD) - $15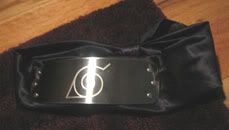 Uncategorized Merchandise, posters, artbooks, manga, figures
Most of this is stuff I've won from contests or hand-me-downs, lawl
Bakugan Battle Brawlers DVDs full 2-set boxset, Official Taiwanese edition (contains Japanese and Mandarin audio, Chinese subtitles, used once only) - $50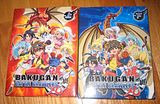 (pictured top to bottom, left to right)
「金色のコルダ」~primo passo~クラシック・コレクション-第1セレクション編-/Kiniro no Corda primo passo - Classic Collection The 1st Selection - $20
「金色のコルダ」~primo passo~クラシック・コレクション-第2セレクション編-/Kiniro no Corda primo passo - Classic Collection The 2nd Selection - $20
「金色のコルダ」~primo passo~クラシック・コレクション-第3セレクション編-/Kiniro no Corda primo passo - Classic Collection The 3rd Selection - $20
「金色のコルダ」~primo passo~クラシック・コレクション-最終セレクション編-/Kiniro no Corda primo passo - Classic Collection The Final Selection - $20
「金色のコルダ」~primo passo~クラシック・コレクション-リリのワンポイント・クラシック・スペシャル
編-/Kiniro no Corda primo passo - Classic Collection Riri's One Point Classic Special Selection - $20
「金色のコルダ」~primo passo~キャラクターコレクション 0 -前奏曲-/Kiniro no Corda primo passo - Character Collection 0 Zensokyoku - $20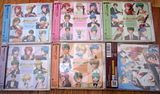 「金色のコルダ」 divertimento [limited edition]/Kiniro no Corda - divertimento [limited edition] - $55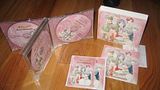 I am willing to sell all the Kiniro no Corda CDs as a set for $150 ($25 discount).
Brave Story Promo mini-poster
/Pokemon movie Promo mini-poster/Soukyuu no Fafner Booklet/
Bleach + Black Cat pull
- $2 each
Fullmetal Alchemist/
Erementar Gerad
: sticker decals - $.50 each
Gundam SEED Destiny: Clear mini-board - $3 SOLD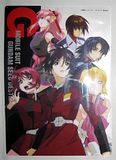 Sentou Yousei Yukikaze
: All 5 episodes (Official Taiwan DVDs) and unopened soundtrack collection - $10
Mai-HiME Destiny Princess Illustrations book (full page illustrations, character data, design sketches, etc... Softcover, 112 pages, Text in Japanese. Measures 7.25" X 10.2") - $25
Shining Wind: Clalaclan figure - $3
Fullmetal Alchemist Keychain - $4
SOLD
Bakuman gacha (Mashiro Moritaka) - $3
Calendars (Open but unused)
One Piece 2006 - $35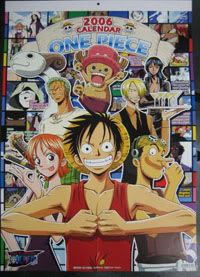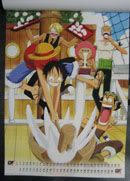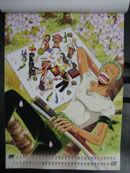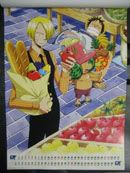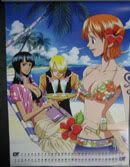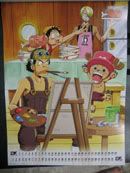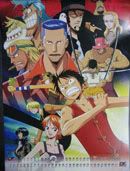 Gundam SEED Destiny 2005 - $40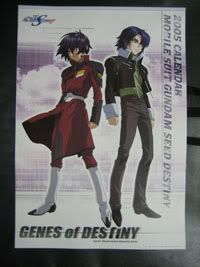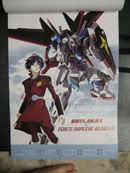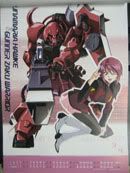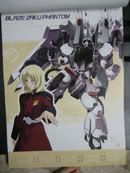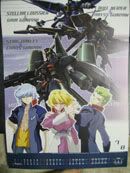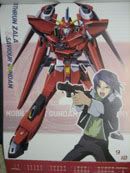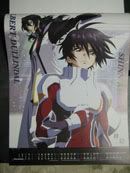 BLACK CAT 2006 - $30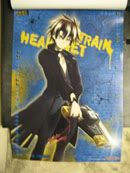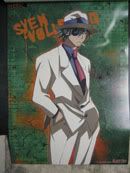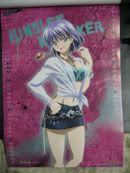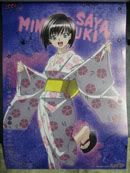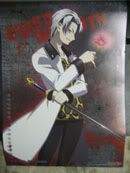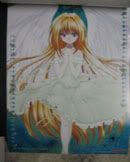 Old/used magazines:
BIG FAT NOTE
:
$2 each issue.
Lots of big purty pictures inside. For the most part, all in the same condition as I've received them--but pulls and almost all extras are taken out. A sporadic few still have extra collection book extras. However, I cannot guarantee all other articles are 100% intact.
MINIMUM SHIPPING PRICE (in the US, higher for international) is $5 for one issue, $11 for two+ issues (that's how flat-rate works). I may agree to use media mail shipping for US residents if you buy bulk, but you'll really have to buy a lot to get me to drive out to the post office.~
Also, I will not be answering any questions about the content unless you are already buying from me, then it's up to me to consider answering. I can read Japanese fluently (but not natively) so I'd be able to tell you brief details about specific content/articles if you are buying.
Animage/Newtype/PASH! (see full size for A, B, C, D, etc):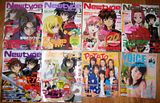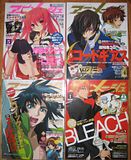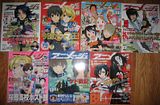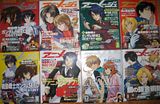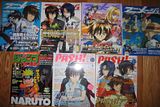 Animedia (see full size for A, B, C, D, etc):