Did Japanese exam today ~ (I typed Digi instead of Did at first there.. >>)

If Digimon is underrated, Onmyou Taisenki is underrated x100 Q_______Q; Only place where Jason found to buy the manga was a Japanese store... and the shipping price is 3 times the price of the manga or something like that -.-;;;;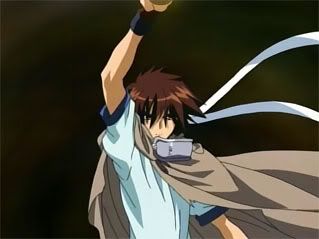 I don't want to spoil much, but something... some thingS... are developing from this episode... I can't wait to see what happens =o.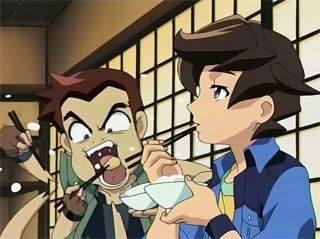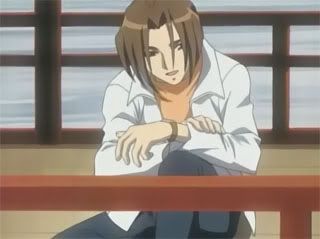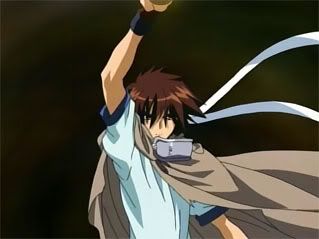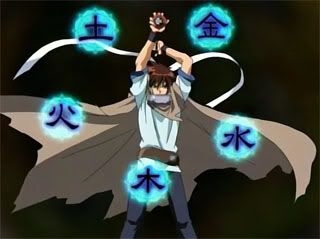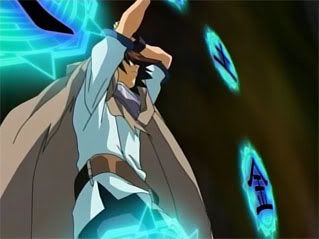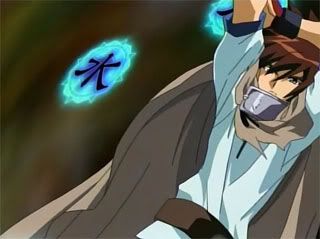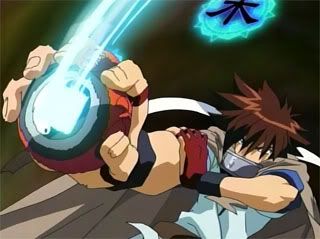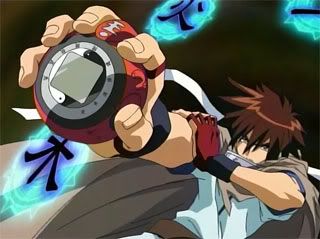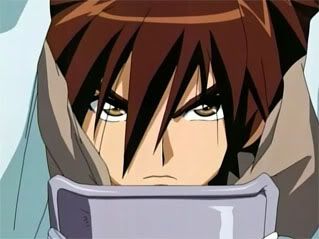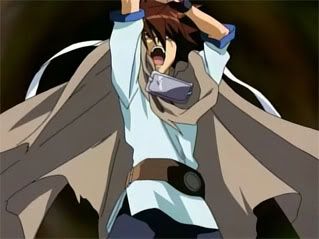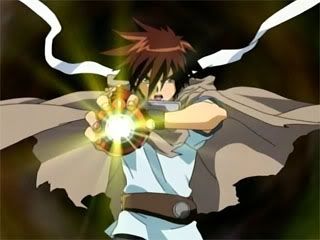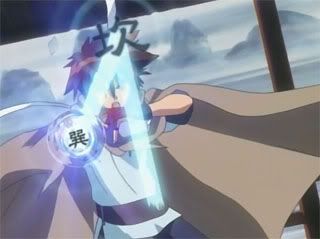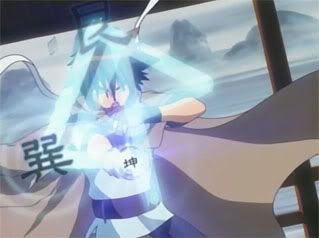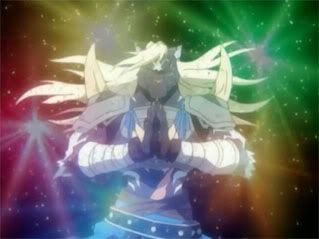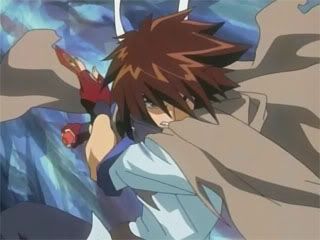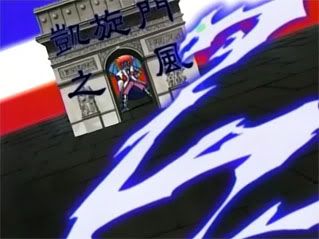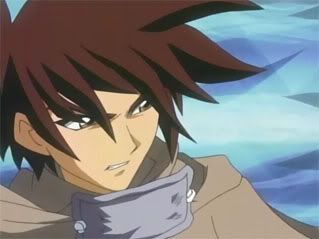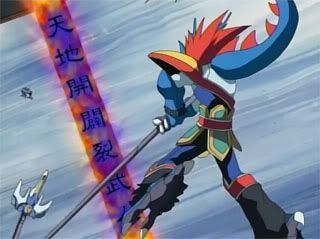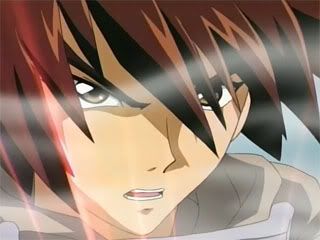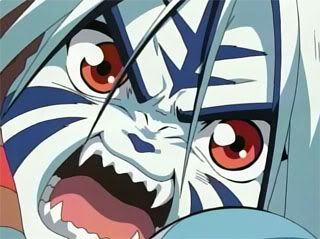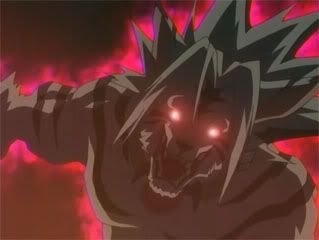 And a couple ed song shots because... they're hawt.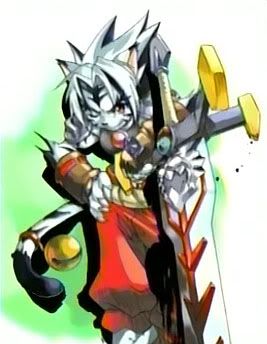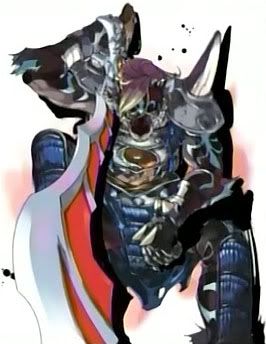 but some of these screens can give an idea of why no one has subbed it so far... typesetting nightmare!! Amongst other things. 8O~~~